3rd Show Added by Popular Demand
Give Up & Transatlanticism 20th Anniversary Tour
The Postal Service & Death Cab For Cutie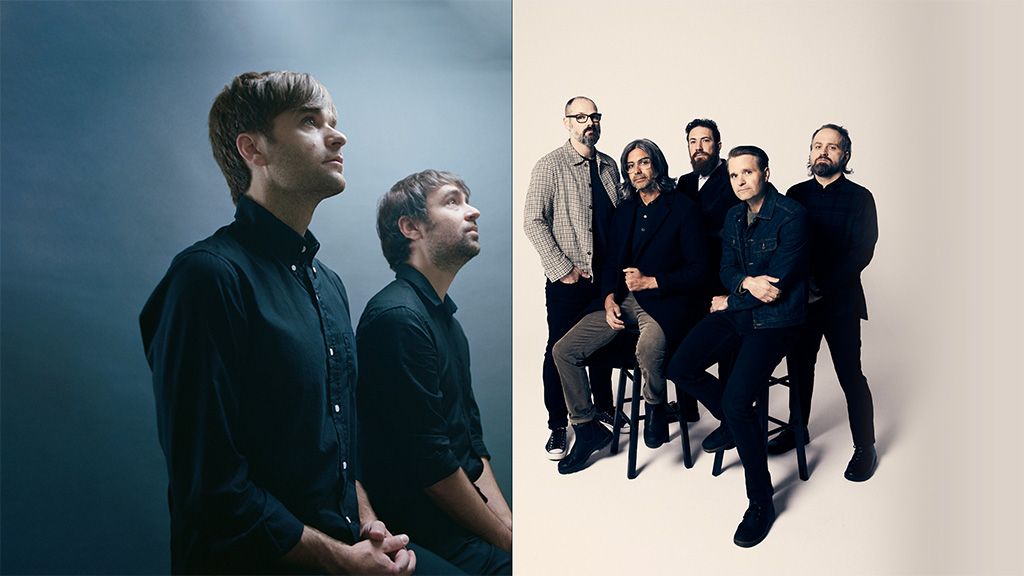 This event is all ages.
$75.00 – General Admission
*plus applicable service fees
All doors & show times subject to change.
Add this event to your calendar:
To celebrate two decades of 'Give Up' and 'Transatlanticism', The Postal Service & Death Cab for Cutie have joined forces for an unprecedented 20th anniversary co-headline tour. Each night, Benjamin Gibbard, the co-founder of both bands, will pull double duty performing with The Postal Service – comprised of Gibbard, Jimmy Tamborello, and Jenny Lewis – as well as with Death Cab for Cutie (alongside Nick Harmer, Dave Depper, Zac Rae, and Jason McGerr). The extraordinary live run will see both iconic groups performing their seminal 2003 albums in full.
Death Cab for Cutie is an American alternative rock band formed in Bellingham, Washington in 1997. The band is composed of Ben Gibbard, Nick Harmer, Jason McGerr, Dave Depper, and Zac Rae. Death Cab for Cutie rose from being a side project to becoming one of the most exciting groups to emerge from the indie rock scene of the '00s. They have been nominated for eight Grammy Awards. The band's tenth studio album 'Asphalt Meadows' will be out on 9/16/22 and their new song "Roman Candles" is out now."
For a band in its third decade… Death Cab hasn't lost its gift for pairing Gibbard's soft ruminations with propulsive arrangements that know just when to sparkle and sway. But even more importantly, Gibbard himself still sings with a sense of purpose, keenly articulating a distinct swirl of nostalgia, loss and hope for new beginnings." —NPR Music